Jakhongir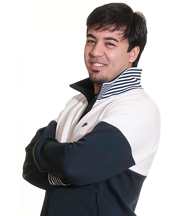 Name: Jakhongir Ashuraliev
Home Country: Uzbekistan
Major: Business Management and Administration
1. Tell us a little bit about yourself.
My friends call me "Jack". I'm from Tashkent; it's the capital city of Uzbekistan. I have 2 younger brothers and a sister. The first year of attendance at this college was for ESL classes. After some time I decided to take a break and go back to Tashkent. Back home, I spent some time with family and friends and worked with one of the best Travel Agencies while I was taking time off from college. I have to say it was a great experience. Then after 3 years I finally came back to Seattle to finish my education at SCCC. So here I am completing my AA Degree and looking forward to transferring to a university.
2. Why did you decide to attend Seattle Central?
As we all know, every single student wants to be a part of good school, college or university. Keeping that in mind, I always wanted to attend a better college after high school. One day, I had a talk with my father, and he gave me the best advice and that was to go the United States in order to get a better education. After that I did countless research of the best colleges in United States. I found an article with the following topic: (Seattle Central Community College was named Time magazine's Community College of the Year in 2001). It inspired me, so I decided to attend SCCC and to be part of this college.
3. What has been your experience in being a part of Seattle Central or being involved in the community?
I couldn't be happier with the overall experience. This college taught me to find my path to success, be more focused and live an independent life. There are numerous things you can do at this college. For instance, you can start your own club by getting involved at Student Leadership, and meet many international students as well as US students. My friends and I came up with an idea of forming a Seattle Central Soccer Team and it's been an amazing experience. It helped me a lot to improve my English skills, express myself and share ideas among the leaders of the club. In creating our soccer team, we have gathered many student players from all over the world. Currently, we are working on forming a new soccer team for the college. I have met so many people and friends from all over the world, and now with no hesitation I have the right to be proud of things I have achieved here. So there are a lot of new things to look forward to!

4. What are the biggest differences between the life style in your country compared to life in Seattle? How did you adjust?
Tashkent and Seattle are considered sister cities so I feel like many things in Tashkent matches in comparison to Seattle. Seattle is one of the best cities in the United Sates and it has many beautiful places and parks with amazing views to Puget Sound or Mount Rainer. People in Seattle are very friendly and humorous, and no matter whom you meet or see, it feels like you have known them for a while. People in Tashkent are all very friendly and are always willing to help as well. One difference I can think of is the school system in Seattle. For example: teachers are different in terms of the way they teach and communicate with students. There are certain things which you cannot be open about with respect to the system in Tashkent. It is oriented more towards listening to the teachers versus discussion based lectures here. You feel like you don't get to know the teacher as much as you do here. I feel that you get more help here from the teachers.
5. What are your future plans after Seattle Central?
In the beginning I was taking classes for computer programming. After talking to my academic advisor and researching my options, I found a lot of things I can do with a business major. I changed my major to Business which I feel is better for me. Lately, I have been interested in working at a bank. I like the system here. My future plans after graduating Seattle Central is to transfer to University of Washington or Seattle University. I have many friends who are attending UW at this time, and they really like it. After graduating I would like to get a good job here in Seattle. We will see what's going to happen.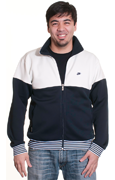 6. What things have you done to reach your personal and academic goals?
I am involved in extra curricular activities. I work at the gym on campus and also at the student leadership office. I work as an assistant for the sport clubs. I work on researching and updating the website about the clubs and activities on campus. I communicate a lot with people from different countries and it has helped my communication skills. I want to say to new students, try to speak in English as much as possible. When I first came here, I lived with a host family which was very helpful to me. I learned a lot of new things about American lifestyle and it helped my adjustment here be easier. If you are trying to learn English better and faster, it is good to make a lot of friends from different countries and from the US. It helped me improve my English.
7. What are your favorite things to do in Seattle?
My favorite things to do in Seattle are to play soccer with my friends, go to the movies in Downtown, go to Public Place Market/ Waterfront and enjoy the beauty of Seattle with its unpredictable weather. There are a lot wonderful places, and no matter where you go, you will like them all.