Zeid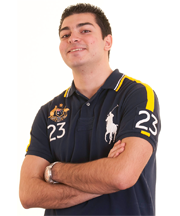 Name: Zeid Shouly
Home Country: Jordan
Major: Civil Engineering
1. Tell us a little bit about yourself.
I came to Seattle Central right after I was done with my high school degree in Jordan. I always had a dream to come to the United States and get a degree in engineering. In order to fulfill that, I decided to work hard through my academic life which brought me to a stage where I now study in the US. My hard work is paying off. I am also learning piano and French while studying in the college. And in my free time I enjoy playing guitar and basketball.
2. Why did you decide to attend Seattle Central?
I decided to attend Seattle Central because it offers the classes my major requires. And students are able to transfer to most of the universities in the state. It is also considered to be one of the most diverse colleges in WA and is located in a lively spot, which is downtown Seattle.
3. What has been your experience in being a part of Seattle Central or being involved in the community?
I have joined the student leadership and the Phi Theta Kappa honor society communities which have assisted me to know more about Seattle through volunteer workshops. A year after joining Seattle Central, I was fortunate to have a job on campus at the Student Activity Center which is the gym of the college. In my opinion, being involved in these activities is important because it has a positive impact on the student's personality and enhances his/her working and social skills in the US.
4. What are the biggest differences between the life style in your country compared to life in Seattle? How did you adjust?
Seattle is more diverse than Jordan which means that you learn to understand the mentality of the people who are around you since they also come from different cultures as well. One difference I have noticed is that when American people say "No" for something, such as an invitation that you offer, it means "No" and there is no need to insist or feel bad about it. In Jordan people invite their neighbors for dinner when they move into a new neighborhood to get to know them and they would insist on having the guests over for dinner. In Jordan it's a way to show respect for people.

5. What are your future plans after Seattle Central?
Once I get done with my AS degree at Seattle Central, I will transfer to University where I will complete my bachelor's degree in civil engineering. After earning my bachelor's degree, I will be seeking a Master's in business. While I am studying at the university, I will look for an internship in my major to develop my knowledge and working experience. Being a civil engineer has always been my ideal job. I want to have my own company building towers and bridges and contracting with other companies. This will give me the chance to express creativity and build exotic buildings.
6. What things have you done to reach your personal and academic goals?
I have joined community activities in order to enhance my communication skills, and I am trying to learn as much as possible through my studies. For instance, I speak Arabic and English fluently, but for me this is not enough, I am also learning French as a third language, so I can have it as a plus on my resume.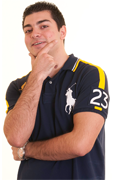 7. How has studying abroad changed you?
Studying abroad has made me more responsible, independent, and reliable. I have earned good working experience and developed my social skills. I've also learned more about people's beliefs and lifestyle in the US which makes it easier for me to understand their mentality.
8. What are your favorite things to do in Seattle?
I like hiking at Mt. Rainier, boating on Lake Washington, and playing guitar on a sunny day at Green Lake. Green Lake is a calm lake that has a very popular trail around it for jogging. A lot of people go there to play Frisbee and basketball, read, exercise their pets and play guitar.