University Transfer
In the United States, students pursuing a Bachelor's degree must study for four years. Some students spend that entire time at a four-year college or university, while others study two years at a community college, followed by two years at a four-year college or university (2+2).
Regardless of the option chosen, or the college or university a student attends, all students must take two years of general education and pre-major classes (years 1 & 2) and two years of classes focusing on a specific major (years 3 & 4).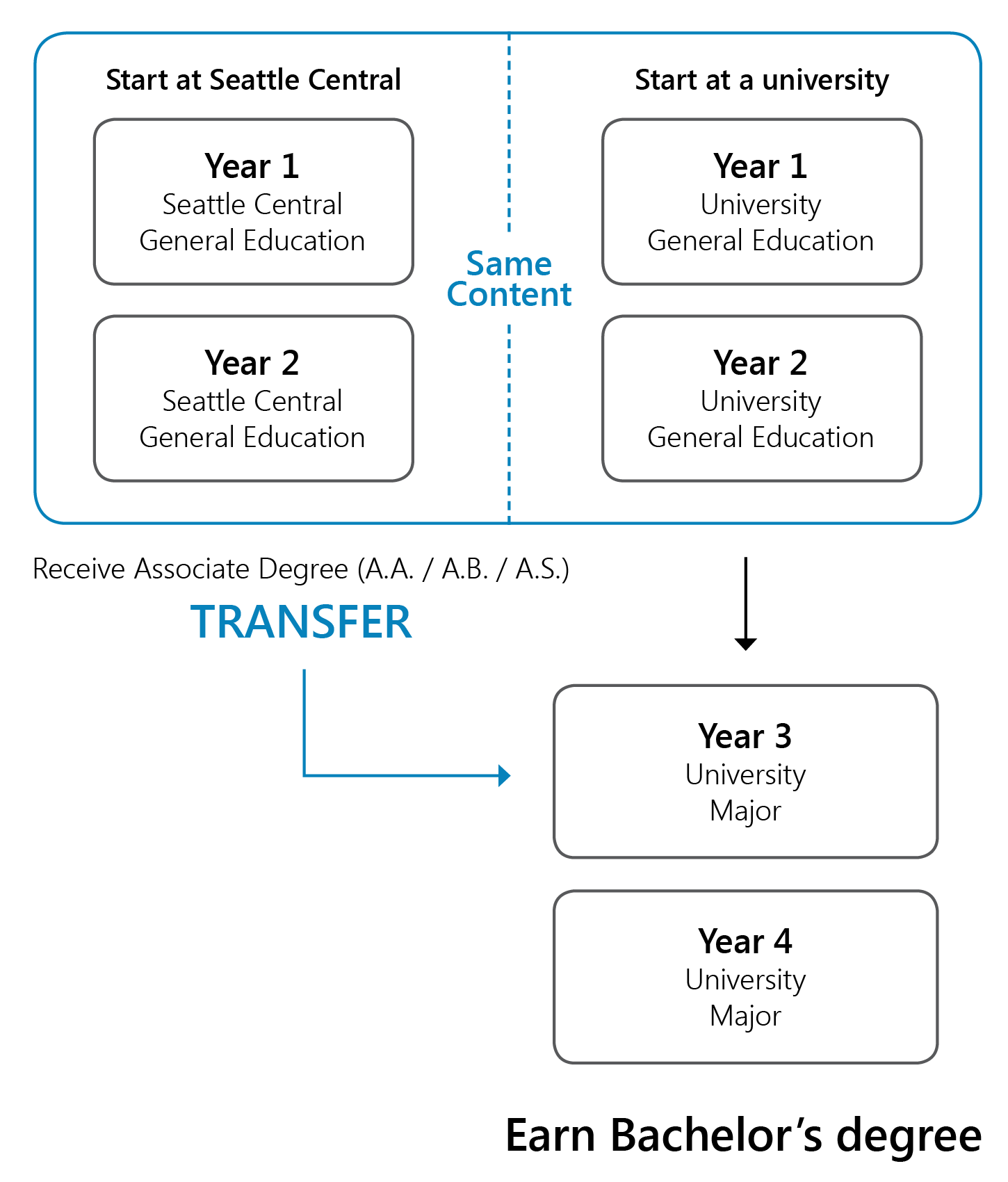 General education classes cover a variety of subjects (English, Math, Sciences, Humanities, Arts, Social Sciences). This allows students to build a wide base of knowledge, as well as explore different subjects before choosing their major.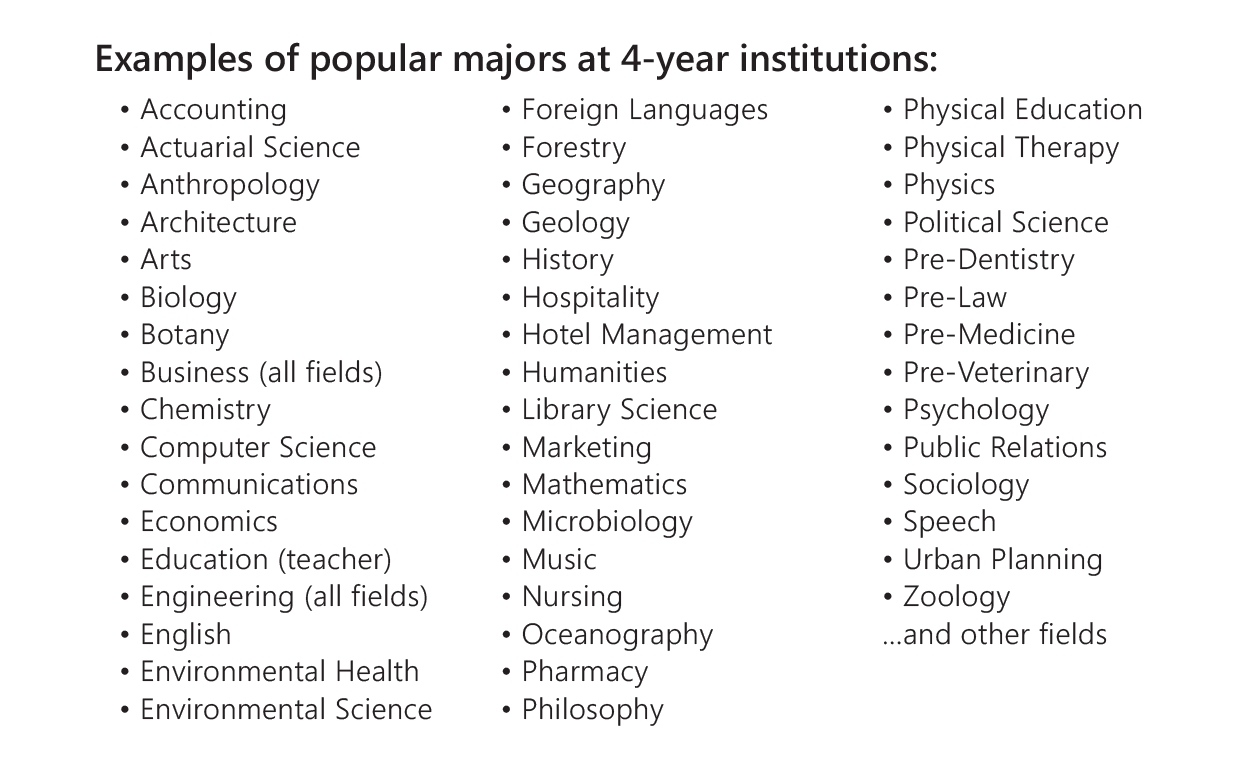 Each year, hundreds of international students start their higher education at Seattle Central by enrolling in our University Transfer (2+2) program. By doing so, they save thousands of dollars while enjoying small classes and personal attention from their teachers.