Timothy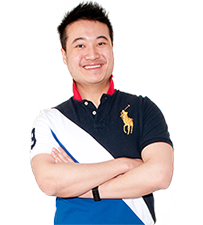 Name: Timothy Tandiokusuma
Home Country: Indonesia
Major: International Business and Business Entrepreneurship
1. Tell us a little bit about yourself.
I was born in Indonesia, but I have lived in Singapore and China. The opportunity of being able to live in those places is priceless to me, as I've brought home with me a rich amount of knowledge and experiences. I am someone who looks at life from its positive side and am very forward looking in life. Like everyone else's life, my life has also been filled with its ups and downs. However, I chose to value my life positively, as the outcome of your life is not because of what happened in your life, but rather what your reaction towards it is.
2. Why did you decide to attend Seattle Central?
I am fortunate enough to be able to study overseas. I came a long way from Indonesia to open bigger doors for my future. Seattle Central is widely recognized for its quality in striving hard to provide an equal and a high quality environment and opportunities for its students to learn and pursue their academic path, regardless of their background and special needs. Seattle Central's excellent reputation as a community college led me to review and compare it to other community colleges around Seattle. I wanted to get the best out of my opportunity here, and as such I chose the best community college in Seattle.
3. What has been your experience in being a part of Seattle Central or being involved in the community?
Seattle Central and its community are very culturally and internationally diverse; it creates the feeling of being a part of a very global community. Being a part of Seattle Central broadens my perspective of others' cultures and countries and creates a rare environment whereby I am given the opportunity to interact with people with all kinds of background and culture.
4. What are the biggest differences between the culture in your country compared to life in Seattle? How did you adjust?
When compared to the American culture, people in Asia tend to speak and express their thoughts or feelings less straightforwardly and less openly to others, due to the culture of 'saving face'. Adjusting to it does not take much time, as people in Seattle are friendly. However, you need to open your mind and heart for the adjustment to take place. If you close yourself from adjusting to a new culture, you will have a hard time living in a new place.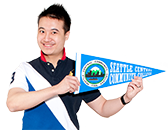 5. What are your future plans after Seattle Central?
I plan to pursue my education further in the University and work here for awhile afterwards, before going back to Indonesia and settling down there. I have my plan for the next ten years planted in my head, but it is definitely too long to be listed here. The reason why I have such a forward-looking plan is clear – I know and need to always know what I am doing and what I need to do next.
6. What things have you done to reach your personal and academic goals?
I believe strongly that everything that you do contributes to your future. I use my time as effective and as productive as possible. I also work hard to achieve my personal goals and academic goals. If I fall down, I get back up. Never surrender, as your life's future lies in your hands. My life's goals are never ending. This is why I always have been working towards completing one goal after another, be it personally or academically. I am someone who believes firmly in putting faith and working hard towards your dreams. Your dream will remain a dream unless you take actions to make it happen. Each step you take may be a step closer to your dream, and that is what I am doing – taking the steps necessary to turn my goals and dreams to reality.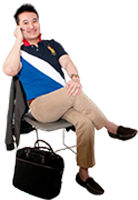 7. How has studying abroad changed you?
It has changed my perspective at various levels. It has formed the way I see the world, it has integrated new mindsets into my own, and it has brought my life upon new situations and new challenges that has helped me to become who I am today. Most importantly, it has led me into better identifying myself as an individual: spiritually, personally, and mentally.
8. What are your favorite things to do in Seattle?
Eat out. Seattle is one of those cities where you can have a taste of food from most places around the world. I go up and down the city to seek places to eat good food. Trust me, there are a whole lot of them all around Seattle. I always enjoy treating myself after I have worked hard because rewards are motivating to me.