Shweta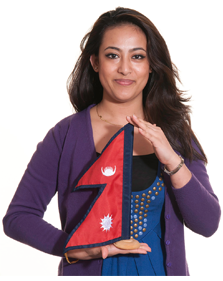 Name: Shweta Parajuli
Home Country: Nepal
Major: Business Administration and Management
1. Tell us a little bit about yourself.
I am the only child to my parents and the first person in my family to study abroad. I have always been interested in studying Business. Ever since I was a kid, I used to think about what could be done to make my family business stronger. I smile at myself now when I think about the ideas I used to come up with. That strong drive about studying business has brought me up from being a naive girl to an international marketing intern at Seattle Central and an office assistant at the University of Washington. I passed my high school with a major in Business Administration and Management and I am currently pursuing the same at Central. I plan to take it further with a MBA. I have been working on my field of interest since I was in high school. I have worked for several business firms as well as helped my family with the family business. It was very overwhelming at times not to know where to start and where to go. However, it all seems worthwhile when I look back to see where I was and where I am now.
2. Why did you decide to attend Seattle Central?
One of my friends recommended Seattle Central to me. It met my budget and the quality of education is very good. Plus, I have lived in a city so being in the city area and especially Seattle made me feel like I was home. Seattleites are very friendly and open to new cultures and diversity, which is another strong aspect.
3. What has been your experience in being a part of Seattle Central or being involved in the community?
I like how Seattle Central is very diverse and friendly. I have been part of a few Seattle cultural activities and festivities like Bumbershoot, Folk Life Festival, Zombie March, Seafair, The Art Walk in Olympia, Block Parties, and Pride Parade. I have always felt very welcomed. The hospitality of Seattleites makes me want to stay here. I have made some great friends from different age groups and with completely different beliefs. Apart from the festivities and celebrations, I once did service learning for one of my classes at Group Health Hospital which was my first experience of such kind. It felt wonderful to help at the hospital. There were lot of senior citizens volunteering and to be honest my inspiration to work was them. I felt very surprised to see how they were willing and able to work at that age and how they gave each other company. It was also sad to see people sick but there was lot of positivity going on as well. All in all I had a great time. People in Seattle always seemed to enjoy knowing more about my country and culture.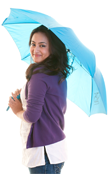 4. What are the biggest differences between the lifestyle in your country compared to life in Seattle? How did you adjust?
Some aspects are very different from how it was in Nepal versus here. I feel that the life style is independent and aloof in the United States. It feels good a lot of times that everyone has a say and can live their life the way they want. However, it was hard for me to adjust to not being around family. Being independent was one of my biggest achievements but it was very difficult to start with, especially during festive seasons. All I could do though was try to make myself feel okay about being far away. Either I used to be on the phone with my family or else I would celebrate the festivities here with my friends from my country. The key to adjustment is patience and enjoying what it is at the moment. One needs to be open to learning new things.
5. What are your future plans after Seattle Central?
I am planning on transferring to a 4 year University and eventually to graduate school. I am still researching on where I want to go because to be honest I have a lot of things I want to do and at the moment I am trying to put all of those in order so that I know which one should I go for first. I plan to open an event management firm in my country. There aren't too many firms that do event management except the hotels so I plan to make a difference. Plus, I am very interested in teaching, fashion designing and cosmetology. I know that's a lot but I am sure I will be able to accomplish it all at certain point in my life.
6. What things have you done to reach your personal and academic goals?
Over time I have realized how important it is to research about things you want to do. I usually plan what I need to do and also keep track of my back up plans. I don't necessarily write everything down but I make sure I remember it. I then execute my steps accordingly. Before jumping to any conclusion I research and think it over for some time. I try to get feedback from my friends and family so I can make the most out of what is available to me. I also try to keep myself organized. Keeping myself busy with school and work helps me be focused. While I am at work I see where I want to be in the future so every task is like a guideline for me. I also love talking to people and getting to know new things which helps me build good networks as well as make me confident, which is good practice for a business student. I also attend community programs and get-togethers with friends to socialize. It really helps to bring everything in decent balance.
7. How has studying abroad changed you?
I believe studying abroad changes you a lot. I have to say that it has broadened my thinking. It gave me a wider horizon to see things with a different perspective. More than hanging on to what I think only, I try to put myself in another's shoe and see how they might see the same thing. I rather try to listen, observe, learn and think big. I have learned how to manage school, work, and the daily chores. I used to live with my family back home so living here with friends and living alone was a big step for me. Especially, living by myself was a challenge which made me stronger. It seems like there is a lot to achieve and it seems possible. I am more confident about what I can do.

8. What are your favorite things to do in Seattle?
Since I love Seattle, there are endless things that I like to do. It rains a lot and sometimes I do walk in the rain. It might sound crazy but once in a blue moon it has its own delight. Outdoor activities and the festivities in Seattle are incredible. I do try to make the most out of every season. During summer, I enjoy going to parks, beaches, and kayaking. I also like organizing barbeques with friends and just relaxing in the sun while it lasts. During winter, I love getting hot drinks from Starbucks, wearing my boots, ice skating, and more. I love to give Seattle tours to my friends who are visiting and I simply can't stop bragging about Seattle. I simply love it.