Riku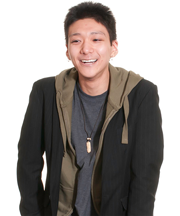 Name: Riku Kawaguchi
Home Country: Japan
Major: Sociology/Psychology
1. Tell us a little bit about yourself.
I always thought that I would be going to a college in the U.S. when I was in elementary and junior high school. Then in high school, I had an opportunity to study abroad for 10 months in the USA. I was intrigued by how fascinating it is to study human behaviors and societies. I really liked seeing how people act, how politics works, how the economy is related to our lives, and why people commit crimes. Before coming to Seattle Central, I was going to major in Psychology as I thought it would be the best field to study human behavior. But during my first quarter, I took an Introduction to Sociology and it was what sociologists would call a "critical juncture". I discovered that sociology is the best major for me as it studies human behavior related to societies and its functions such as politics and economics. I am really glad that I chose Seattle Central as my first step towards my academic career.
2. Why did you decide to attend Seattle Central?
The reason I chose Seattle was because I had been here 3 years ago for about 2 weeks, so I was familiar with how Seattle was like. Then I started to look for some universities and community colleges. The biggest factor why I chose Seattle Central was because of its location. It is close to the center of Seattle and the school is in the Capitol Hill area which I thought was cool.
3. What has been your experience in being a part of Seattle Central or being involved in the community?
I was recruited to be an intern for one of the student leadership boards. I have been working for the Intercultural Activities Board as an International Student Orientation Intern since the beginning of fall. Being involved in the student leadership has been a great experience. I have met other great student leaders while planning events, tabling at school, interviewing orientation volunteers, and helping out with New Student Orientations. It's been amazing being involved in the college activities and leadership.

4. What are the biggest differences between the life style in your country compared to life in Seattle? How did you adjust?
I think Tokyo and Seattle are similar so I didn't have any problem with adjusting to the life in Seattle. Seattle is also very diverse both culturally and socially (and the Asian population rate is relatively higher compared to other cities in the U.S. so I didn't have any problem with cultural factors). The biggest difference would be that Seattle is much smaller than Tokyo. I think it is convenient that you can just walk to get everywhere as long as you don't mind also walking up hills in Seattle.
5. What are your future plans after Seattle Central?
First, I will transfer to a 4-year university. I hope to double major in sociology and psychology. After getting a BA in sociology/psychology, I would like to go to a graduate school in the U.S. and finish my PhD in sociology. My goal is to become a university professor so that I can teach and conduct my own research.
6. What things have you done to reach your personal and academic goals?
I am a teaching assistant for one of the sociology instructors here at Seattle Central. Taking classes and studying will definitely help both personal and academic goals; however, being a teaching assistant boosts the academic experience. I want to go to a graduate school after finishing my BA, and want to take a TA position, so this experience here is a great opportunity for me to see what it is like to be a TA.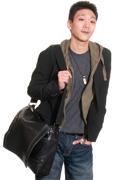 7. How has studying abroad changed you?
I have just been here for 2 quarters (about 5 months) so I don't really see any change in myself, but I think I am getting somewhere. One thing for sure is that as I am living by myself in an apartment, I have become more responsible.
8. What are your favorite things to do in Seattle?
I really like to walk around downtown. I call it "exploratory walking". I really enjoy walking along the waterfront in my free time. As I live in Pioneer Square, the waterfront is just right there for me. Whenever I want to have a fresh view or feeling, I just go out and walk around the waterfront or other areas of Seattle. It is interesting and fun to explore the city; going into some stores randomly or even just observing people. There are still many places that I have not explored in Seattle, so I am really looking forward to walking around more and finding good restaurants, coffee shops, and nice places to sit down and see what's going on in the downtown.