Jiin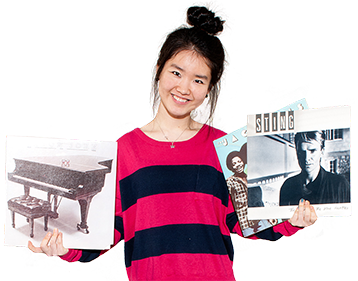 Name: Jiin Kim
Home Country: South Korea
Major: International Relations
1. Tell us a little bit about yourself.
I moved to Seattle after I graduated from high school in Korea. Listening to music and going to concerts are my favorite things to do. Without music, I can't imagine myself, so my phone that has more than 1000 songs is always with me. I collect CDs and LPs, even though this way is a bit old-fashioned.
2. Why did you decide to attend Seattle Central?
I went through an agency to apply for schools in the US and had already decided to go to the West Coast because it is more liberal and less expensive than the East Coast. California was actually the first state that came across my mind, however, I don't really like living in hot weather and wanted to avoid cities that have a lot of Koreans. Therefore Washington State and specifically Seattle seemed the best place for me. My agency gave me a list of schools in the Seattle area and while most schools are in small towns away from urban areas, Seattle Central is located in downtown Seattle. I grew up in Seoul, which is a big city so I decided that Seattle Central would be the best school for me.
3. What has been your experience in being a part of Seattle Central or being involved in the community?
The most interesting experience at Seattle Central has been my involvement in club activities. I'm secretary of the Korean Club and a member of PTK honor society. Participating in club activities gives a lot of opportunities to make new friends and to improve communication skills. From suggesting proposals, promoting, fund raising, to holding many successful events, being a part of the club community is very exciting. These activities were all new and unfamiliar to me at first, but I started enjoying and feeling proud of myself when events ended up in success. As a student worker for the International Education Programs, I have also assisted incoming international students by providing useful information through the Facebook group before they arrive in Seattle. I was also nervous and worried about moving to a new place. I feel glad to help students by using my experiences that I have gained through my college life in Seattle Central.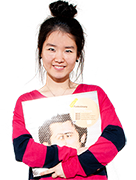 4. What are the biggest differences between the life style in your country compared to life in Seattle? How did you adjust?
The biggest difference is that people are more relaxed and very friendly in America. Once we make eye contact on the street, people greet and smile at each other naturally and start a small talk. Talking with random people is also a very big difference. For example, when I wait for a bus or when I study in a cafe, talking with people around me is just normal. It does not need to be a serious topic. It can be just like "I like the way you dress!", "Your shoes are cute". When I was not familiar with American culture I had no idea how to respond to them, so smiling was the only thing I did. Back in my home country, it's considered a bit strange and awkward to have conversation with people I don't know. Now, I have gotten used to this culture and even start talking to people first.
5. What are your future plans after Seattle Central?
After I'm done with my education at Seattle Central, I will transfer to a 4-year university to finish my Bachelor's degree. Since my major is International Relations, I would like to work for a non-government organization, that is related to economic development.
6. What things have you done to reach your personal and academic goals?

Since I live by myself, it was easy to forget about homework and just get out of school mode since there's no motivation nor anyone telling me what to do. Therefore, noticing my bad habits, I've tried to discipline myself and really get to studying and doing homework. I have organized a list of homework, exams, and quizzes by making my own calendar ahead of time, and then follow the schedule. A personal goal of mine is to improve my English skills. I joined the Conversation Partner Program, which matches an international student to a domestic student. It definitely helped to develop my speaking skills and also learn more about American culture by sharing about each other's culture. I also visited the tutoring center often to edit my essays.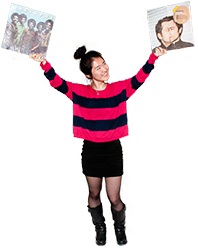 7. How has studying abroad changed you?
Studying abroad has helped me to be more open-minded. It has given me a more broad and deeper point of view. Since Seattle has great diversity, I got the chance to meet people from many different countries with many different beliefs and backgrounds. While interacting with people, I learned to accept "Differences". I would never have gotten the chances to raise my awareness level if I didn't decide to study abroad. I have become more responsible for myself, compared to the past when I used to be dependent on my parents.
8. What are your favorite things to do in Seattle?
My favorite thing to do in Seattle is to enjoy coffee! Spending time with friends by grabbing good coffee makes me relaxed. The coffee is just so good! Not just Starbucks either, I love going to different cafes since Seattle has a lot of good places like Stumptown, Victrola, Vivace, and more. I prefer to visit the local cafes instead of well-known cafes to appreciate the atmosphere. It is also interesting to enjoy and taste the many different coffees from many different cafes that only local Seattleites get to experience.