Iris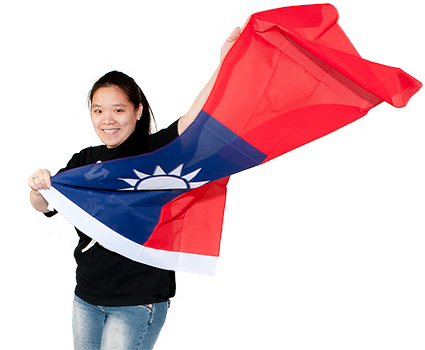 Name: Iris Wu
Home Country: Taiwan (R.O.C)
Major: International Relations
1. Tell us a little bit about yourself.
I have always been interested in international affairs. It is the one subject I have invested almost all of my time in and I am completely devoted to becoming a diplomat. I wanted to come to study in the USA ever since I had my exchange experiences in Hawaii and Ohio. I enjoy studying foreign languages and exchanging ideas with people from all walks of life. I also love musicals, operas and ballet, and I love to taste different foods from all over the world.
2. Why did you decide to attend Seattle Central?
I chose Seattle Central mainly because of its location. As an international relations major, it is important for me to have a diverse surrounding, which offers me a unique experience in terms of interacting with people from different backgrounds and with different mentalities from all parts of the world. Seattle also has a lot of cultural events to offer and I enjoy the artistic vibe of the city.
3. What has been your experience in being a part of Seattle Central or being involved in the community?
Being in such a diverse environment in a community college setting, I have been able to meet a lot of non-traditional students which has definitely helped shape my views. I learned a lot from their unique experiences being a mom, a professional or both! Also, in my work at the International Student Center, I got to meet many fellow international students from all corners of the world and had a great time talking to them and getting to know their cultures.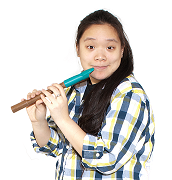 4. What are the biggest differences between the culture in your country compared to life in Seattle? How did you adjust?
In America, the society values individualism, whereas in the Chinese/Taiwanese culture I grew up in, we emphasize more on the sense of community and teamwork. It was an obvious problem when it comes to group projects. Fortunately, we were always able to come to a common ground and understand each other at the end, and delivered good work.
5. What are your future plans after Seattle Central?
I am going home for a while before I come back to the States to continue on to a four-year university. I haven't been back home for one year and a half now. I am also thinking of taking a gap year to do an internship or international volunteering, from which I can improve my French and also expand my world vision.
6. What things have you done to reach your personal and academic goals?
To prepare myself to be a qualified diplomat, I always try to stay open-minded and respect everyone's background and ideas. I gained invaluable experience in multicultural communication from my work at the International Student Center and also acquired many people skills through my volunteer work for Operation Nightwatch, a dispatch center for homeless. And of course I seize every opportunity I have to observe and talk to people.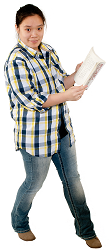 7. How has studying abroad changed you?
It definitely has given me more opportunities to meet people from very diverse backgrounds, and have different experience interacting with them. Also the education system here also allows me to explore the fields I am interested in, instead of cramming in the work that is of no importance to my career like it is in other countries. I always enjoy exploring different fields of knowledge and studying abroad has provided plenty of opportunity to do so.
8. What are your favorite things to do in Seattle?
I honestly haven't had much free time during my studies in Seattle, so I still feel like I haven't experienced the city completely. But I definitely think Seattle is a free-spirited city with a lot of offer. I especially enjoy my time strolling around the amazing markets the city is known for, whether it is one of the many great farmers markets, the grand old (but a little too touristy) Pike Place Market, or the fun "Fremont Market".