Hieu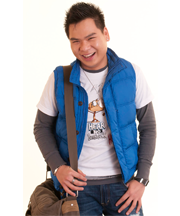 Name: (Sam) Hieu Trung To
Home Country: Vietnam
Major: Culinary Arts
1. Tell us a little bit about yourself.
I'm the youngest one in my family. Luckily, I have the opportunity to study overseas. I left my family since I graduated from High School in Vietnam. I studied in Singapore for 2 years. I like drawing, design and animation, and I got a Diploma and Advanced Diploma in Gaming and Animation Technology in Singapore. After these 2 degrees, I intended to take BA in animation technology at an international university in Singapore. When I went back to Vietnam to visit my family, my mother encouraged me try to get a US visa. After I passed the Visa interview, my mother said it was a good chance for me to study in the USA. However, I was so confused, if I studied in USA, I would have to start again with my major because the USA's education system is completely different from Singapore's. But because of my curiosity, the chance for exploration, and the challenge in going to another country, I decided to come to my third country, the USA.
2. Why did you decide to attend Seattle Central?
Actually, my first school in Washington State was Edmonds Community College. But I decided to choose Seattle Central Community College in the end as a result of many factors. First, I liked the bustling, vibrant dynamics of the city. Second, Seattle has a good public transportation system that is really convenient for international students like me. Third, I always look for a college that has a good quality of education. And the Culinary Arts Program at SCCC is a field of study that is well-known in Seattle and lots of students come here for it.
3. What has been your experience in being a part of Seattle Central or being involved in the community?
I could clearly see the warm welcome when I first came to Seattle Central. Thanks to the friendly and attentive instruction of teachers, I improved a lot in my writing and listening skills. I also learned many things from the field trips put on by the IAB (Intercultural Activities Board) in going to museums, the chocolate factory, and tulip festival. Especially memorable was when I became the speaker for the ESL graduation. At the time my writing teacher asked me to be a speaker in the graduation ceremony; I refused because I was really nervous. Fifteen minutes later, I thought it was a good chance for me, and that I couldn't give it up. I ran to my teacher's room and agreed to be a speaker in the graduation ceremony. After I perfectly completed it my teacher told me I did a good job and that she was very proud of me. All in all, I realized that I shouldn't miss any opportunity, and try to take any that come along.
4. What are the biggest differences between the life style in your country compared to life in Seattle? How did you adjust?
First, when I walked around in downtown, I realized that "Seattleites" like to take photographs. Specifically, in Pike Market, I can easily see people taking photos with the colorful products (fruits, flowers or handmade clothes) which are displayed in front of the store. The second biggest difference is nightlife in Seattle. Seattle has beautiful nights but on the street itself there are just a few people walking. Unlike Seattle, in Vietnam, a lot of people hang out with their friends outside at night. Virtually, as night time comes the streets get crowded with people.

5. What are your future plans after Seattle Central?
After I came to the USA, I changed to a different major. Unlike my friends who chose Business or IT for their major, I chose Culinary Arts. I wanted to get one more degree with another focus, and I love cooking too. In the first year after I complete my AAS-T degree, I plan to get a job at a restaurant in Seattle to earn experience. Then, I plan to finish a BA in 2 years. After I graduate from University, I will go back to Vietnam and will open a restaurant.
6. What things have you done to reach your personal and academic goals?
I always make a plan for everything I do. When I want to do something, I always ask myself three questions: "Is it wrong way or right way?", "What will I have if I do that?", and "Do I have enough conditions to do that?". I learn from my friends and my own experiences, and review any feedback from my family.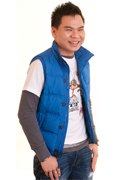 7. How has studying abroad changed you?
I've studied abroad since I was 18. Studying abroad has helped me understand how to take care of myself. I've learned to live an independent life and I always think before I do things. I have learned much from international friends and their cultures. In particular, I know how to cook various dishes from the different countries of my friends.
8. What are your favorite things to do in Seattle?
As an overview, Seattle is pretty quiet to me and has real interesting things to do.I like to hang out with my friends at Pike Place Market because it is located between Puget Sound and downtown Seattle. We can take pictures and chat with each other while we're sitting at the park and getting a great view of the water. Otherwise, I love to go to South Center Mall because this is the biggest mall in my local area. They have many interesting stores we can walk into and see. During weekends, I go into these stores and shop. It's also a good way to release my stress after a hard working week. Besides that, like every person who lives in Seattle I really enjoy walking and playing in the parks during the summer time. Seattle has many parks we can visit that are so beautiful and peaceful.