Haruka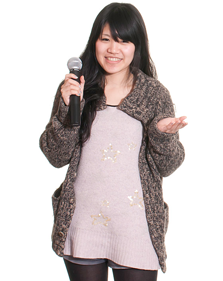 Name: Haruka Saitoh
Home Country: Japan
Major: Environmental Science
1. Tell us a little bit about yourself.
I was born in Miyazaki, a city in Japan. I have a brother and a sister, and I am the first person from my family to come to the U.S. for my college education, whereas my siblings went to school in Japan after high school. When I was in elementary school, I joined the Boy Scouts. Since my mom was one of the leaders of the group, she let me in the group even though I was a girl. Through the outdoor activities held by the Boy Scouts, I built a connection with nature, and the experience eventually led me to major in Environmental Sciences.
2. Why did you decide to attend Seattle Central?
Considering the financial situation in my family, the agent that I used suggested I go to a community college because it is less expensive. Seattle Central was a good option for me because it offers Environmental Sciences classes. Also, I am from the countryside, so the location of Seattle Central seemed attractive to me, which is neither too urban nor rural.
3. What has been your experience in being a part of Seattle Central or being involved in the community?
Since Seattle Central has a large diversity of international students, I have learned about many unique cultures. I have become friends with people from various countries in the world that I would have never been able to meet if I didn't come to Seattle. It's been fun sharing the same excitement over common interests such as sports. When Seattle Central had a soccer tournament, a lot of us cheered our friends on and enjoyed watching their games. After getting a job on campus, I found a different perspective on work in the U.S. from that in my country. This experience has actually helped me understand the American culture more. In addition, I have given campus tours to incoming international students as a part of my job. I feel pleased to have had more chances to get involved with new students and to help transition them here. I remember it was hard for me to get used to the completely new environment when I first came to Seattle. In regards to my experience in the community outside of school, I did service learning for my class at Seattle's Union Gospel Mission. I volunteered as a dinner meal server at the Men's homeless shelter. It was tough because I was never involved with this kind of society, but it was also an interesting experience to expand my field of vision as well.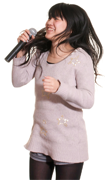 4. What are the biggest differences between the life style in your country compared to life in Seattle? How did you adjust?
Life in Seattle is very different from that in my country. The U.S. has a huge diversity of people, so they accept many differences among people and don't require others to behave in the same way. I am a person who is often afraid to be different from others. Thus, people's attitude toward each other has let me be more relaxed.
5. What are your future plans after Seattle Central?
After graduation, I am planning to transfer to a 4-year university in Washington State. Through the college education at Seattle Central, I learned that Washington State has a great Environmental Sciences program in the U.S. I am glad to have chosen this college as a first place to start my academics in the U.S. I haven't decided about the plan after a 4-year university yet, but what I hope is to have a job involved with the environment.
6. What things have you done to reach your personal and academic goals?
When I earned 1 credit for volunteer work, I chose to volunteer at an environmental organization to enhance my understanding of Environmental Sciences. It was a great experience for me to practically learn environment, and I am still participating in their volunteer events. The events taught me how nature in Seattle is related to life for us all and helps us. This knowledge cannot just be learned in the class, so it was really helpful for me.
7. How has studying abroad changed you?
The experiences here have changed me a lot. I used to expect myself to be perfect and behave like others around me do. Now being surrounded by the diverse cultures, I have less expectation about my behavior, and understand that imitating others doesn't mean that I am doing something correct. So I am more relaxed and I trust myself. Besides, what is interesting is that I learned about Japanese culture more as I learned about other cultures. There are a lot of international students in addition to American students, so I have lots of opportunities to get to know the cultures I didn't know. The more I learn about them, the more I think about why we behave differently in my country. A deeper understanding of my identity actually helps me to know myself. And when I face problems, especially about culture, I can deal with them more easily because I know why I think in a certain way, and am able to adjust myself, depending on the problems.

8. What are your favorite things to do in Seattle?
I really like singing karaoke. But my favorite thing to do is spending time with my host family and playing with their kids. Some people says it is boring to be with their host family, but I really love the time with them because I can learn American culture or different perspectives that I won't learn if I live by myself. I also can practice my English with them. But, the biggest reason is because I just really like them and I feel that they are another family of mine in the U.S. We often joke around about how my playing with kids is good practice for me to have kids in the future.