Felix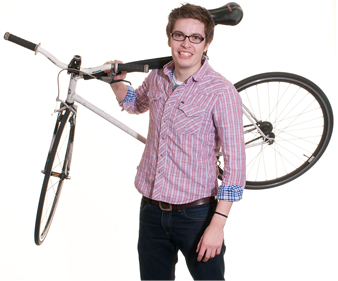 Name: Felix Ottersbach
Home Country: Germany
Major: Engineering
1. Tell us a little bit about yourself.
I am eager for knowledge and new experiences. I love to travel, meet new cultures and to try their food. I really enjoy being surrounded by many different cultures and personalities that I get to know and experience in a personal way. I have many siblings and my whole family is very multicultural so I am used to travelling with them. In my opinion, Seattle is the close to perfect city for me because I am able to follow many of my interests like outdoor activities and social events such as going to concerts.
2. Why did you decide to attend Seattle Central?
Before I decided to study in the US, I spent a year working as a volunteer in Kenya, East Africa. During my time there I met a lot of different international organizations that work in the field of development aid. I got very interested in their work and started to research what kind of education would be best for me in order to achieve my goal of working for an organization like this. I realized that my best start would be to go to the US and get my education there. So I researched a lot and heard about Seattle Central and also saw that it was recognized as a very good Community College in the Seattle area.
3. What has been your experience in being a part of Seattle Central or being involved in the community?
Being part of the Seattle Central community has been a great and very satisfying experience so far. There is a great student body that organizes a lot of events for students and is strongly engaged in the community. I personally have volunteered a few times for local events like block parties and other little projects and it was always a great opportunity to make new contacts and to learn more about the culture I now live in.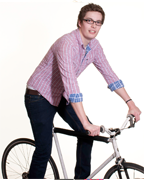 4. What are the biggest differences between the life style in your country compared to life in Seattle? How did you adjust?
I really had to get used to the way people interact here with each other. It is totally normal to greet people on the street or in coffee shops and to have small talk with them about the weather and the day. In Germany it is not like this. We are friendly people but very reserved. So in the beginning I was always confused about what I should do, but now I am used to it and I think I would even miss it a bit when back home.
5. What are your future plans after Seattle Central?
After I am done with my education at Seattle Central Community College I want to transfer to a 4-year college in order to get my bachelors degree as an engineer. But I do not know what I want to do after my bachelors degree except that I want to work in a job where I travel.
6. What things have you done to reach your personal and academic goals?
I force myself everyday to do my homework and I study a lot here. I was not used to studying while I was in High school in Germany because everything was easier. But now that I study in a different language it is getting a bit more challenging for me so I do have to study. But it also makes me proud of myself that I can do this and that my grades are satisfying to me.

7. How has studying abroad changed you?
I think my biggest change to be honest was to realize how much my German roots influence me in my daily life and thinking. I would have never thought that I would miss my culture, friends and family as much as I do since I lived abroad. Of course it also gives me many new perspectives about the world and its daily issues. In my opinion everyone should have the chance to live in a different country for a while because it will make us understand each other better and we will respect each other more.
8. What are your favorite things to do in Seattle?
I love to go outside to bike, play Frisbee, or just go hiking in the beautiful surroundings of Seattle. I am a huge fan of Seattle's outdoor life and I would highly recommend it to everyone to go outside and to enjoy the nature.