Fang
Name: Fang Li
Home Country: China
Major: Accounting
1. Tell us a little bit about yourself.
Being an international student at Seattle Central Community College has been a wonderful experience in both in my academic and leadership life. I decided to major in accounting because my mother is a business woman and I wanted to learn about this field as well. I always try to apply the knowledge I learned in my classes to real life and this is why I am very active in the college community.
2. Why did you decide to attend Seattle Central?
Seattle Central is a wonderful place for international students to attend not only because of its great student life, which provides the chance for foreign students to learn about the American culture, but also because of its academic quality. I decided to apply to college with the help of an agency and through this agent Seattle Central was recommended to me. The reason why I decided on Seattle Central is mainly because of its convenient location near downtown Seattle and because it has many international students.
3. What has been your experience in being a part of Seattle Central or being involved in the community?
At Seattle Central, I have been an Orientation Coordinator on the International Activities Board, a Chinese Club officer, an Orientation volunteer, and a member of Phi Theta Kappa Honor Society. I have also been able to apply what I learned in the class to the real world by volunteering at the school's accounting department. All these experiences have supported my academic and personal development a lot and I really appreciate the opportunity to be part of Seattle Central.
4. What are the biggest differences between life in your country compared to life in Seattle? How did you adjust?
The biggest difference between Chinese and American cultures is the behavior of students inside the class room. Under the influences of Chinese culture, I prefer to be silent in the class and take notes, which is totally not what American class instructors expect you to be. They expect you to participate actively in class by asking questions or even discuss the topic. So, during 3 years studying abroad, I have overcome my shyness by forcing myself to speak in front of people. Thus, I am more vocal in the class now.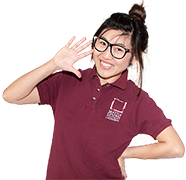 5. What are your future plans after Seattle Central?
After Seattle Central, I plan to transfer to Seattle University to continue my education because I believe the higher the education I have, the better my life will be. I hope that this education will allow me to learn even more that I then can use to become successful in life. After I graduate with my bachelor's degree I hope to find a job back in my home country and to be successful in my field of work.
6. What things have you done to reach your personal and academic goals?
I am working hard in my classes and push myself to be a good student every day.
I want to be a business women like my mother in the future. In order to reach this goal, I will transfer to Seattle University to continue my study on business, join degree-specific clubs to apply what I have learned in the class to the real working environment, read business related books in my spare time, and do an internship. I believe my qualities are well suited to the future business environment.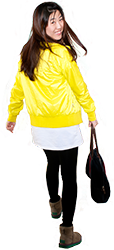 7. How has studying abroad changed you?
Studying abroad has given me a chance to be independent in my daily life, so now I am more independent than ever before. Then, under the influence of being independent, I have improved my leadership skills dramatically, and I started to conduct myself in a way that is more mature. Also, the experience of studying abroad has grown my personality, thus, I have a strong sense of responsibility and passion for my work.
8. What are your favorite things to do in Seattle?
My favorite activity is to travel around Seattle with my friends from different cultures. I do this because Seattle has beautiful views that I can then enjoy with my friends, and it is good to explore. Another benefit of this activity is that during the trip I can talk to people from different cultures to practice multiple cultures communication skills, which is very important in my future career.