Cristina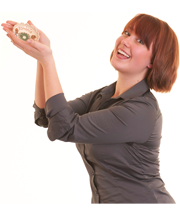 Name: Cristina Stefan Alexandra
Home Country: Romania
Major: Business
1. Tell us a little bit about yourself.
I come from a good family in Romania, both my parents are engineers. My mom was valedictorian both when she got her BA and when she got her MBA in engineering. I have a twin sister, Monica. She and I both graduated from high school and moved to Seattle when we were 19. I am a very open person, I say what I think and I like to enjoy life. I love watching movies, listening to music, eating chocolate and the sun. I graduated from music school, majored in piano and musical theory.
2. Why did you decide to attend Seattle Central?
I chose Seattle Central for a couple different reasons. First of all, my advisor in Romania was from Seattle and recommended Seattle Central as one of the top five community colleges on the west coast. That sounded really good to me. Also, tuition at Seattle Central is only a third of what I would have paid at a four year college.
3. What has been your experience in being a part of Seattle Central or being involved in the community?
Seattle Central was definitely something new to me. Teachers here have different expectations than what I was used to. It was a bit hard to adapt, but teachers are very open and friendly. I feel like most of them truly care about you and that you succeed in their class if you're just willing to do the work. I had an opportunity to do some volunteer work with WTA (Washington Trails Association) and I enjoyed it very much. The people were very friendly and it was more fun than I thought it would be. There were quite a few volunteers much older than me and I found it refreshing that they are still capable as well as happy to do trail work. As a matter of fact, Green Lake is always packed with people who run, bike, and skate or even just walk around and enjoy the fresh air. Seattleites are very mellow and work-oriented. People are very friendly and polite. They like coffee, anything green/organic, fairs and –although it might sounds strange- the rain. I talked to a lot of Seattleites and they actually like the feeling of melancholy a rainy day brings.
4. What are the biggest differences between the life style in your country compared to life in Seattle? How did you adjust?
One of the biggest differences between Romania and Seattle is the diverse population. I was definitely culture shocked and I am sure I was politically incorrect a lot of times. Another huge difference between back home and here is the way people interact. It seems like here it is not unusual to just start talking to someone on the street. At home, you don't really want to start a conversation with just anybody and most of the time, it is regarded as a waste of time. One of the biggest things I had to adjust to was being without my parents. I had to learn how to cook, clean and do all the house-hold related chores I never even knew existed. I had to wake up to reality.

5. What are your future plans after Seattle Central
I am not sure. I know I will be graduating from Seattle Central soon and I am going to take a year off from school to do the OPT (Optional Practical Training) program. I find that it is a very useful experience especially to a foreigner. After that, I would like to get my BA at a top rated four year university.
6. What things have you done to reach your personal and academic goals?
Everything starts with a good foundation. That is why I think good grades and a good understanding of the classes I am taking will take me further than anything else. I would also like to graduate with honors and that implies a lot of work. So I started focusing more on school and work than on anything else. I have done research on some of the colleges I would like to attend after I complete the OPT program. I have also talked to advisors and just people in general to get several opinions on the matter.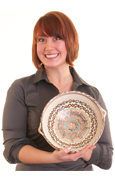 7. How has studying abroad changed you?
I feel like I've definitely matured a lot since I've been here. Back home I had my mom, who did everything. The only thing I was focused on was school. Now, I have learned how to balance my time to be able to give a 100% in school, work, cook, clean my house, run errands and still find time to hang out with my friends and have a life. I feel like this has been a stepping stone, to be able to stand on my own feet without my parent's help. I feel proud of myself.
8. What are your favorite things to do in Seattle?
I love Seattle during the summer. I like going boating and running around Green Lake. I enjoy going to events like concerts, the NHRA (National Hot Rod Association) races, Seafair, Bumbershoot, and Puyallup Fair and so on. Summers in Seattle really make it worth it to put up with the wet parts of the year.