Basak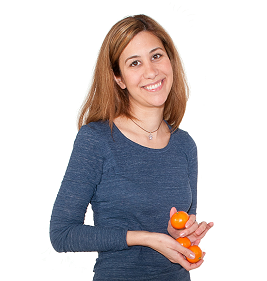 Name: Basak Yurtoglu
Home Country: Turkey
Major: College Transfer Student/ Undecided
1. Tell us a little bit about yourself.
I am 27 years old and studied law in Turkey. I also worked there as a lawyer but decided to come to Seattle due to my husband's PhD at the University of Washington.
Here I decided to study again which was a very difficult decision. I decided to study again because I really did not want to just stay at home and I enjoy improving myself. I could also have done my Master in Law back in Turkey, but because I was not happy with work life I decided to make a new beginning.
2. Why did you decide to attend Seattle Central?
Seattle Central is a good school for beginning. It offers the option to take English classes as well as college classes at the same time if you don't have a high enough TOEFL score as an international student. And it is inexpensive compared to the other universities, which is good since I don't want to put a strain to my family's pocket.
3. What has been your experience in being a part of Seattle Central or being involved in the community?
I really like the education system of this college. Because I already graduated from a university, I have the chance to compare it with the education system in Turkey. Although I graduated from a good university in my country, in my experiences the education system was not so good and the professors were not very interested in students. At Seattle Central they give you a lot of homework exercises and as a result you understand the subjects very well. I feel like the professors are always interested in the progression of the students. Our English lessons are so good that I wish they didn't end most of the time. I really learn a lot and the lessons are more sophisticated. I also like the quarter system because it allows me to learn a lot about different topics.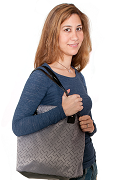 4. What are the biggest differences between life in your country compared to life in Seattle?
Well, to be honest there is not a big difference between American culture and Turkey's culture. In Turkey I was living in Istanbul, which is a very modern and big City so I was used to this kind of culture. America is everywhere. What I really enjoy is that people are very kind and helpful. The only thing I had to get used to is that you are away from your family. The first months I was homesick but then I got used to it.
5. What are your future plans after Seattle Central?
I have not decided yet what I will do after Seattle Central. I am now taking classes which I really enjoy and I try to decide my major soon. I enjoy math classes so maybe I will do something with math. But as for now I just enjoy to take a variety of classes that interest me and hopefully that will lead me to a major that I will be passionate about.
6. What things have you done to reach your personal and academic goals?
I study hard and I take difficult math classes. I don't know why I can focus on my classes much better in the U.S.A. Maybe it is the American education system. But since I am here I also have a lot more motivation to study. In Turkey I had a semester system that required me to study a lot at the end of every semester but here I need to study every day and also do homework every day. First it felt like high school but now I see that because of all this work I do, I understand the class a lot better.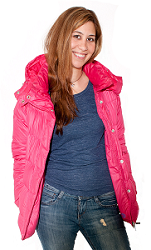 7. How has studying abroad changed you?
I feel that I improved myself a lot. In Turkey I had my family close to me but here I do not have family with me except my husband. So it has made me more independent and because of the daily required work for my classes I am a lot more responsible.
8. What are your favorite things to do in Seattle?
There are beautiful parks and lakes in Seattle. I really enjoy walking around the City and doing some sports. Live music in Seattle is also very good. There are a lot of new original music bands and it is always fun to go to one of their shows. I also really enjoy the public library downtown, the architecture is so beautiful and the event opportunities there are good as well. You can also borrow films for free, which is nice if you don't want to buy movies.