Angels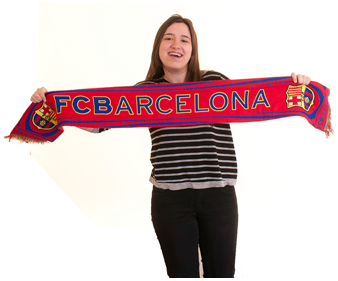 Name: (Angie) Angels Boguna
Home Country: Spain
Major: Associates of Arts Degree
1. Tell us a little bit about yourself.
My name is Angels, but everyone calls me Angie, as it's easier for everyone and I really like my nickname. I come from a beautiful city in Spain called Barcelona. I lived there for 16 years with my parents and my brother. I decided to change my life and move to the US, just to try something different, and it has turned out to be a great experience that I truly like and I'm enjoying every second of. Here I found the peace I was looking for, a stable life with my friends and the college. Even if I sometimes miss my life back in Spain, I love my life in Seattle, and as I said, it is a great experience that I'm living and that I wouldn't change for anything.
2. Why did you decide to attend Seattle Central?
I decided to come here, because I really liked the kind of program they offered, and I liked the location of the school. The college is close to downtown, but still far enough so you can get a calm environment for studying. Since I started, I just loved the college. I especially like the location, because it is walking distance from downtown, and you can also find good stuff on Broadway (the main street on campus).
3. What has been your experience in being a part of Seattle Central or being involved in the community?
So far, my experience has been really good. People from Seattle are really nice, friendly and open-minded, and they are always excited when you tell them that you come from a foreign country. They often try to speak your language or know more about your culture. I haven't been that much involved in the community, but I've been to some dances that they organized and it has been just a blast. It has been a fun experience and the people are just awesome.
4. What are the biggest differences between the life style in your country compared to life in Seattle? How did you adjust?
The biggest difference was the weather. Barcelona has pretty warm weather, and the winter is fairly cold, but Seattle is a completely different story. When I came here the first time, it just rained the whole time. I love the rain, but I never expected living in this kind of weather! Another big difference is the food. I think in the US it is pretty easy to gain some weight if you don't watch what you eat, because the food here is processed different than in Europe, and some of the ingredients are not the same.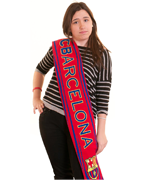 5. What are your future plans after Seattle Central?
After Seattle Central, I would like to transfer to a 4-year university. I still don't know what I want to major in, it may be journalism or business, but I still have time to think about it, so we'll see what happens.
6. What things have you done to reach your personal and academic goals?
I try to keep a schedule and study even if I don't have any exams coming up. I was taught that it is important to do this in order to not lose your knowledge. I would really like to do some volunteer jobs but for now with classes and studying, I just don't have the time to do it. So maybe next quarter I'll be doing it.
7. How has studying abroad changed you?
Studying abroad has changed me a lot. It was my first experience away from everything I knew and my parents. I had to be independent for the first time ever, and I have to admit, I was scared. But there was nothing to fear, everyone was living the same as I was. I had to adapt to a different culture, and also learn to be more culture-friendly; because since I came I've just been meeting people from all around the world. Studying abroad has made me more open-minded, because now I want to travel all around the world, and visit all the friends I've met here. I also want to learn more languages in order to communicate with more people.

8. What are your favorite things to do in Seattle?
I like to hang out in the park in front of school with my friends any time after classes, and enjoy the sun there anytime possible. If the weather is not that great, I love getting some ice-cream at Molly Moon's or getting coffee at Tully's. I will never get tired of seeing the Space Needle or visiting the Pike Place Market, and every time I'm close to it, I just have to get inside the first Starbucks and order a latte. I love Seattle and since I first came here, Seattle has a place in my heart.