Activities
We are dedicated to providing a rewarding experience for our students both inside and outside the classroom. We encourages students to take advantage of the many activities we offer.
Activities Sponsored by the Global Engagement Team (GET)
Join our Global Engagement Team and other international students to spend a wonderful time together, make more friends, share experiences, or just hang around and have a fun time!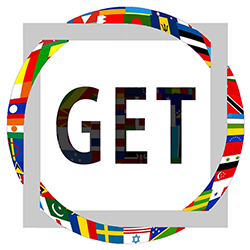 The Global Engagement Team (GET) plans lots of activities every quarter. To know about the activities scheduled for this quarter, stop by the GET Office, call (206) 934-3109, or email SeattleCentral.IntlActivities@seattlecolleges.edu.
If you want to join an activity, sign up at the GET Office in the MAC building Room 205H (behind the game room). Signing up begins at least two weeks before each activity. When you come to sign up, we will give you a handout with more information such as where to meet, start / end times, and cost of the activity.
Annual GET activities include:
- Pumpkin Carving
- Lunar New Year Celebration
- Canoeing
- Chinese New Year Celebration
Activities Sponsored by the Mitchell Activity Center
Conversation Partner Program
The Conversation Partner Program is a free program available to all Seattle Central students, including those enrolled in the Seattle Central Institute of English (SCIE), during Fall, Winter, and Spring quarters. It is a great opportunity to get an excellent language exchange with native English speakers.
The Conversation Partner Program matches international students with other students on campus or community volunteers for informal language and cultural exchanges. Conversation partners usually meet about one hour a week for one quarter. Partners are matched by the Global Engagement Team (GET). The staff is available for questions and guidance for the Conversation Partners.
Other Opportunities to Get Involved